Dr. Kelly McMurtrey Thompson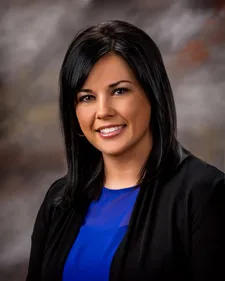 When I was 17 years old, I knew that I wanted to be a Chiropractor. I was very fortunate to have been mentored by a great Chiropractor since my senior year of high school. In the beginning, I was drawn to chiropractic and I really didn't know why. Once I started getting regular adjustments, I began to see first hand the benefits.  My allergies seemed to disappear. I went from getting two allergy shots a week to none, because I no longer had serious allergies. I could not believe how much better I felt.  Sports were always a big part of my life and regular adjustments made my body feel and perform better on all levels. I am very thankful that I learned the benefits of Chiropractic care early in life. I saw such a huge improvement in my own health that I spent the next eight years becoming a Chiropractor!
I completed my Bachelor's degree from Western Kentucky University in 2001. I then attended Parker University in Dallas, Texas where I completed my Doctor of Chiropractic (DC) in 2005. I have been in practice since then. I have practiced in Kingston, PA, Lexington, KY and in my hometown and current location of Edmonton, KY.
I enjoy working with patients of all ages, from newborns to senior citizens. At McMurtrey Chiropractic, I see many pregnant mothers as well. I am also certified in the Webster technique for breech babies. No one is too old or young for chiropractic care. There are many different techniques that can be used to accomodate patients of all ages.
I love treating our local athletes and high school students from MCHS. I try to support them in any way possible. I have focused a portion of my continuing education on treating athletes and working with sports injuires in order to treat them more effectively and with the latest techniques.
I think a doctor's most important job is to listen to his or her patients. You know your body better than anyone else. Therefore, I do not rush patients in and out of the office. I will take my time to find the cause of your problem and if I cannot fix the problem through Chiropractic care, I will and do refer the patient to the appropriate place.
It gives me great joy to share the health benefits of chiropractic with my hometown and the surrounding areas, because I love what I do and I have seen first hand for many, many years now how it improves lives.
"People will forget what you said, people will forget what you did, but people will never forget how you made them feel." -Maya Angelou